Products
and technology
Winding
and Assembling
We specialise in the production of components and assemblies of our own or customer design. For this production, we use multi-spindle winding machines, both horizontal and vertical, with the possibility of winding wires from ø 0.06 mm to ø 1.2 mm. We have experience in the production of coil windings and self-supporting coils, including the use of self-solderable wires. The following technologies are also used in production:
Resistance welding
Automatic soldering
Banding
Crimping
Soldering
Describing and Marking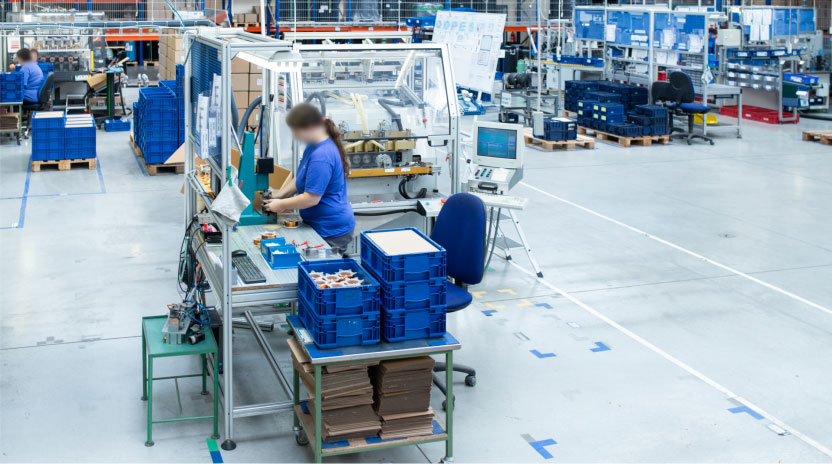 Manual or automatic product testing is a matter-of-course. We pursue large as well as medium and small series production, ranging from one thousand to hundreds of thousands of parts of one product type per year. We have our own metrological center which is equipped with a 3D and 2D measuring device, an optical contactless device, microscope, etc.